Are One-Day Business Trips History or Reality?
Is the one-day business trip still a viable option for corporations and corporate travelers? Or are corporations encouraging travelers to combine trips, potentially to reduce costs and/or carbon output?
During this 60-minute thought-leadership webinar, hear the panel debate the pros and cons of one-day business trips.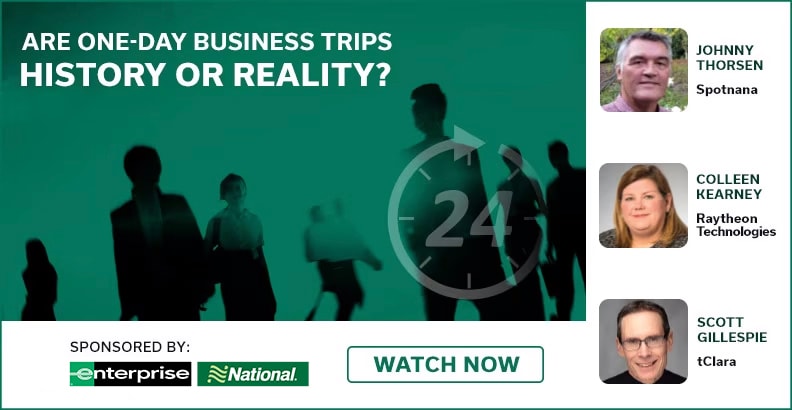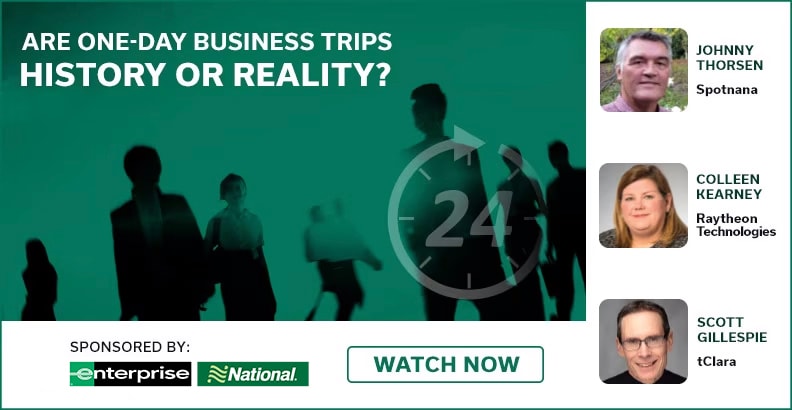 Disclosure: The views and opinions made in this webinar are those of the presenters, and do not necessarily reflect those of Enterprise Holdings, Inc. or its affiliates. All trademarks are the property of their respective owners.