A Mother-Daughter Road Trip on the Pacific Marine Circle Route
A world traveller explores southern Vancouver Island and looks for a place to call home.
I arrived home less than a week ago, and already the restless feeling that causes me to check flights to far-flung places has returned. It's February in Victoria, Canada, and while an explosion of cherry blossoms makes it clear that the city is ready for spring to start, snow clings to shadowy corners, and the thermometer hovers persistently around the freezing mark.
The frigid winters make me question why my mother—a world traveller who piloted a small plane across the country and home-schooled a nine-year-old as we sailed around the world for four years—decided to put down roots in Victoria.
In an effort to understand, and to curb the restless feeling, Mom and I decide to drive the Pacific Marine Circle Route on a mother-daughter road trip. The 185-mile loop is a scenic route through southern Vancouver Island, and neither of us has driven it in its entirety.
Driving out of the city, we pass The Gorge, a tidal inlet where Mom lived over 50 years ago when she was my age. "In winter the water used to come up into our basement!" Mom laughs then points to a park bench where her house once stood. As we continue, she tells me about her first sailing lesson here, which later led to 10 years roaming the ocean on two long voyages.
Our first stop is Fort Rodd Hill and Fisgard Lighthouse, a 20-minute drive west of downtown Victoria. While it's the first lighthouse built in western Canada, a fresh coat of paint masks its age well. From there, we drive along Ocean Boulevard to Esquimalt Lagoon, where quirky wooden sculptures of various Canadian birds line the waterfront while live seagulls circle above, eyeing passersby with intent.
With a few hours of daylight left, we drive 30 minutes southwest and hike out to the petroglyphs in East Sooke Park. The walk is longer and muddier than I thought it would be, but Mom doesn't seem to mind. Every time she catches a foot on a root I call out "Careful!" and Mom rolls her eyes. I know that she's fine but worry nevertheless. When I think back on childhood hikes, my current concern feels like a role reversal.
The next morning, we take Highway 14 a few minutes to Ed MacGregor Park and wind our way down to the Marine Boardwalk. We peer into the water, searching for wildlife that the interpretive signs indicate is in the area. We're unsuccessful, but Mom identifies a number of birds—some by sight, others by sound. She's like a walking version of "Birds of British Columbia."
We journey down the Pacific Marine Circle Route to where friends recommended a café. I prioritize coffee to an unhealthy degree, so of course, we had to stop. Mom once drank upward of a dozen cups a day but has switched to tea in recent years. Fortunately, both drinks live up to the café's name, Shirley Delicious.
Continuing 10 minutes up the coast on Highway 14, we stop at Sandcut Beach, where crashing waves have carved out the rock behind a waterfall, and China Beach. Walking down a well-developed trail to the latter, Mom says, "Originally, when we were looking to see where you could get down to the water, there weren't that many places. There used to just be a mud trail, and you had to climb over roots." The "we" she speaks of is herself and her first husband. When he passed away, she scattered his ashes here. Sitting quietly, we watch as the waves crash into the shore, tumbling small pebbles on their way back out to sea. Aside from a couple of determined surfers, we're the only people on the beach.
I ask Mom if she misses being on the road. After thinking for a minute, she says, "Travelling made me realize how Canadian I am. I feel at home here. In other places, you don't necessarily get all the nuances." I wonder when she became aware of this. I can't relate now, but maybe in 50 years I, too, will be living in Victoria and drinking tea.
Heading out, we pick up a couple of hitchhikers—a young Italian couple in the last week of their ski holiday. Chatting about our countries' differences, we agree that Canadian drivers are quite polite and follow the speed limits much more than most Italians! We say goodbye to them after an hour in Port Renfrew, then take a logging road to visit Canada's gnarliest tree, located in Avatar Grove, and Big Lonely Doug—Canada's second-largest Douglas fir. Doug is so tall that you wouldn't notice my mom standing next to it unless you knew she was there.
After we check in to Trailhead Resort in Port Renfrew, we discover almost everything has closed for the season. We eat dinner at the local pub, surrounded by flannel-clad locals and massive screens showing a Canadian hockey game.
We sleep well, waking to a world of falling snow. Knowing that the island's back roads often aren't plowed and that we have a three-hour drive east across Vancouver Island, we are back on the road just minutes after breakfast. Spotting a couple of hitchhikers at the edge of town, Mom stops then laughs as we realize it's the couple from the day before. "We might need you to help push the car out of a ditch," she says.
With limited visibility, we skip Lake Cowichan, continuing east to the coastal town of Duncan, where Mom's GPS-like memory takes over, and we find ourselves at nearby Maple Bay. After buying her first boat, she spent a winter moored here, before setting out to sail the Pacific Ocean for six years.
We venture south on Malahat Drive. Usually, I love stopping at Split Rock Lookout, which overlooks Saanich Inlet. Unfortunately, with all the snow, it's difficult to see anything. Instead, we check out the Kinsol Trestle, which is an hour detour off our route. We take a few photos, then, feeling sufficiently frozen, we return to the car. We drive home slowly, following closely behind a snowplow.
I look up from my camera—where I'm reviewing photos from the trip—at the snow-covered trees bordering the road. "This area is beautiful," I admit to Mom. "I could see living here... just not for another 50 years. And not at this time of year!"
Mom laughs. "I guess that's why I'm heading to India next week," she says.
And I realize that while she calls Victoria home, the part of my mom that has inspired me to see the world hasn't disappeared—it's simply become seasonal.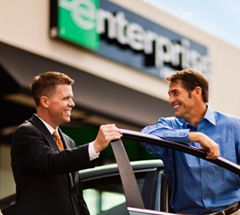 Start A Reservation
Enjoy fast and easy car rental bookings from Enterprise Rent-A-Car at one of our 7,200 branches in cities, airports and neighborhoods near you.
Reserve Now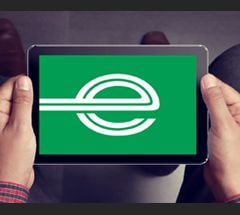 Email Offers
Don't miss an excuse to hit the road: our latest offers delivered to your inbox.
Sign Up