Weekend Getaway to Berkeley Springs—America's First Spa
Story by Lauren Kafka; photos by Alexander C. Kafka

Lauren is a writer, editor and English tutor in Bethesda, Maryland. Her husband, Alex, is a journalist, photographer and composer.
Soak, relax and rejuvenate in this charming West Virginia town.
If you need to escape the U.S. capital and recharge your batteries, consider a drive to the picturesque town of Berkeley Springs, West Virginia—America's first spa—which George Washington discovered when he was just a teenager. About 170 kilometres from Washington, D.C, Berkeley Springs, with a population of 610, is a bit like that creative, intellectual, outdoorsy, hippie cousin who's tough to pinpoint. Is it a touristy spa town or an artsy, rugged mountain retreat? Turns out, it's both.
When Berkeley Springs was called Bath, still its official name, it had a reputation as a wild town where people came to eat, drink, dance and gamble on the daily horse races. While eating, drinking and dancing are still popular, these days the spas are the major draw for tourists from the United States and around the world.

Pampering from Head to Toe
The town offers five venues where, depending on the spa, you can indulge in enticing therapeutic treats such as mineral bath soaks, restorative massages, steam and herbal body wraps, salt and sugar scrubs, four-layer facials and hot-stone pedicures.
For one of the best no-frills spa experiences in town, try the Main Bathhouse at the downtown Berkeley Springs State Park, which has Roman baths, modern whirlpool-style baths, Swedish-style massages, saunas and mineral-water showers. For a simple 30-minute hot soak in 39-degree healing waters, visit the rustic Old Roman Bathhouse next door.
If you need more pampering during your stay, splurge at a high-end, full-service operation like the Renaissance Spa at The Country Inn or Atasia. Rita Renee's Spa and several practitioners at the Sage Moon Herb Shop and Healing Center also offer a variety of therapeutic options.
Despite the plethora of ways to spoil your aching muscles, spas aren't the only appeal of this tiny town. It's also a fabulous place to eat, see innovative contemporary art, adopt a cat and enjoy scenic outdoor activities in the mountains or in Lake Lisa. You'll undoubtedly be hungry after a long day at the spa, and several impressive eateries will give you fuel for gallery-hopping and hiking the next day.

Fun places to dine
The crispy roasted duck with rosemary potato cake, pear chutney and bourbon pan juices at Damian and Betsy Heath's Lot 12 Public House is practically worth the drive from D.C. on its own. Damian Heath, who grew up in Berkeley Springs, studied at Baltimore International Culinary College before training in Europe. He and his wife restored a charming Victorian home and opened their intimate restaurant in 1999.
Since then, the awards have been stacking up. He's been selected as a semi-finalist in the James Beard Foundation Awards from 2007 to 2017, and Lot 12 was named best restaurant in West Virginia in 2016 by Business Insider magazine. Whether you opt for the duck, Tuscan-grilled swordfish, local rabbit pot pie or veggie chimichanga, save room for the mocha pot de crème or the warm bread pudding with raisins, pecans and rum hard sauce.
Chef Devin Lucas is now in charge of the kitchen at Tari's Café and Tavern, a casual, trendy restaurant that features jambalaya, Jail Island salmon, New York strip steak with an espresso dry rub, and a tasty pan-seared tiger shrimp salad.
Another chic spot is The Naked Olive, an olive oil and balsamic vinegar tasting gallery that sells oil and vinegar from around the world as well as other gourmet treats, small plates, fine wines and specialty cocktails.
For a little more West Virginia flavour and some stick-to-the-ribs entrées, such as burgers, wings and shrimp slammers, visit Joltin' Jim McCoy's Troubadour Lounge and Park. McCoy, who died in 2016, was a local music legend who opened the Troubadour in 1986 with his wife, Bertha, and created the West Virginia Country Music Hall of Fame on the premises. The new owners, Tony and Sylvia Poehler, run the place now, and live bands perform throughout the year.
For the best bargain in town and an authentic local vibe, head over to Roy's Service Center, founded in 1965 by Roy and Betty Hovermale. At Betty Lou's Ol' Garage Café, next to the service centre, breakfast is served until 2 p.m., and Roy's Workingman—three eggs, scrapple, home fries and your choice of ham, bacon or sausage—costs US$6.99. Lunch highlights include deep-fried chicken and steak subs, and although Roy and Betty Lou's daughter, Cindy, now manages the café, Betty Lou still arrives at 4:30 a.m. to bake the pies. Coconut is the best seller.

Cool places to see contemporary art
Since 1994, Berkeley Springs has been listed in all four editions of "The 100 Best Art Towns in America: A Guide to Galleries, Festivals, Lodging, and Dining." The work by award-winning artists Jonathan and Jan Heath, Chef Damian Heath's parents, adorns the walls of several restaurants in town, but their studio gallery on North Washington Street is the perfect spot to begin your Berkeley Springs art tour. Jonathan Heath incorporates his playfulness and sense of humour in watercolour and acrylic paintings of subjects such as frisky elders, animal antics and golfing fantasies, and you'll notice Jan Heath's inventiveness and earthy palette in her evocative woodcuts, linocuts and monoprints that echo the West Virginia landscape.
A few blocks away is The Ice House, where you'll find an abundant display of jewellery, paintings, metalwork, pottery, woodwork and handwoven designs. This is also a popular venue for indoor concerts, community theatre, dance classes, youth art classes and a digital-media centre.
Frog Valley Studios & Sculpture Garden is another dynamic venue and is worth the short drive to Powerline Lane. Mark Schwenk creates elegant architectural and whimsical sculptural metal pieces as well as photography, and Veronica Wilson makes colourful fused-glass and stained-glass pieces. The business partners collaborate with several other ceramic, glass and metalwork artists who show work in this funky, off-the-beaten-track space.
Cats, Great Escapes and Antiques
If you need a break from gallery hopping, spa treatments and fine dining, Berkeley Springs has a few other spots to squeeze into your itinerary. Give Purrs a Chance is a unique cat adoption centre and café for cat lovers. With up to 45–50 cats roaming freely throughout the five-bedroom Victorian home, this is the largest cat café in the United States. More than 200 of the cats at the centre have been adopted in the nonprofit's first year. Fairfax Coffee House provides the café fare, and yoga classes are offered on weekend mornings.
Next door is Crunch Time Escapes, a new live-action escape game for two to six players. Your team has 60 minutes to find clues and solve puzzles before the clock runs out.
Even if you aren't an antiques aficionado, you should peruse the treasures in the spacious Berkeley Springs Antique Mall. The neatly displayed items include Royal Doulton dinner plates, Colonial-era bayonets, vintage horse saddles and presidential pins. With the eclectic range of activities available in this lively town, a day trip won't suffice. Plan to spend at least a couple of nights to get the most out of your trip.
Outstanding places to stay
Berkeley Springs has many lodging options, but one of the best is The Country Inn, which covers 1 hectare and includes the Historic Inn, West Inn and The Retreat. The Historic Inn, constructed in 1932, has charming, unique rooms and suites, and the West Inn, a late 1980s addition to the Historic Inn, offers rooms with modern accommodations. Large groups might want to opt for The Retreat, a six-bedroom, six-bathroom home renovated in 2013 and connected by a corridor to the West Inn.
Cacapon Resort State Park, about 16 kilometres from the downtown on the eastern slope of Cacapon Mountain, is another marvellous place to stay—especially if you love outdoor activities. It includes 2,400 acres of scenic areas for hiking, horseback riding, biking, fishing, swimming, boating, golfing and geocaching. Lodging options include 25 cabins (two fully accessible), a 12-room Old Inn and a 48-room Lodge.
Next time you're in Washington, D.C., consider taking a couple of days away from the hustle and bustle to soothe your soul in this delightful mountain town—and perhaps your deltoids, calves and quadriceps while you're at it.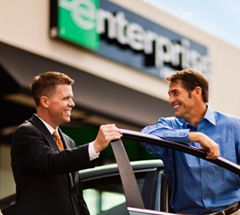 Start A Reservation
Enjoy fast and easy car rental bookings from Enterprise Rent-A-Car at one of our 7,200 branches in cities, airports and neighborhoods near you.
Reserve Now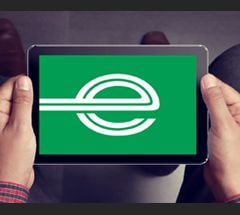 Email Offers
Don't miss an excuse to hit the road: our latest offers delivered to your inbox.
Sign Up