Three women adventurers forge their own Oregon Trail
Story and photos by Susan Hegger

Susan worked for 20 years as a newspaper writer and features editor. She is a world traveller and an avid photographer.

Bandon, Yachats and Cannon Beach make perfect bases for exploring the coast.
It sounds like the opening to a bad joke: What do you get when you throw together three opinionated women—a journalist, a psychiatrist and an IT director—on a long road trip through Oregon?
Carmageddon? Surprisingly, no.
Yes, travel can be stressful, but it can also forge strong bonds out of shared experiences. But that happy outcome depends upon an elusive, unpredictable quality: compatibility.
Luckily, the three amigas—a name bestowed by our guide on a past trip to South America—are like minded. We're all passionate travellers with similar interests. We also choose our destinations by consensus, agree on itineraries and make reservations in advance.
Just as important is our group chemistry. We range from highly organized (no surprise that the IT director is the most organized, but who would expect the journalist to be as well?) to loosey-goosey, which actually preserves the peace better than three highly organized travellers.
For us, the Oregon coast was an easy choice because of its scenic beauty, abundant photographic opportunities and wonderful hiking trails.

South coast's dramatic sea stacks
Bandon was a perfect base for exploring the southern coast. The small Old Town has an appealing variety of shops and restaurants, a pretty little harbour and, as a bonus, the best carrot cake in the world. The dessert at the Bandon Baking Company was dark, dense and topped with a sinfully ginormous swirl of cream cheese frosting, adding sweet to the savoury.
From Bandon, we could see the Coquille River lighthouse, built in 1896 but no longer functioning. Of course, we had to get a closer look, so we drove to nearby Bullards Beach State Park where it's located. Two of the amigas are lighthouse fanatics, or maybe just one is and the other two put up with her. But she (OK, I) did get a good view.
We weren't so lucky at the Cape Blanco lighthouse, a 30-minute drive south from Bandon. As we got out of the car, we were—literally—almost blown away by a powerful gust of wind. We hustled the few steps back to the car, and the gale loudly slammed the car doors shut. We just barely caught a glimpse of the dust-shrouded lighthouse.
Continuing south along Highway 101, the 12-mile long Samuel H. Boardman State Scenic Corridor stretches between Brookings and Gold Beach. The drive to get there from Bandon took forever. But that was because we kept stopping to walk among and photograph the incredible rock formations dotting what seemed to be every beach along the way.
(Amigas' rule No. 1: Anyone can call for a photo op, and we stop. While the journalist may be the one most likely to call for a stop, the IT director, an accomplished photographer, is the one most likely to take the best advantage of it.)
The scenic corridor features viewpoints and trails where you could spend hours or days. Maybe not surprisingly, we had a difficult time finding the trail to Secret Beach. It was tricky getting down to the small cove, where large, eroded rocks, known as sea stacks, sprout trees.
We returned to Bandon that evening and joined the crowd at Face Rock State Scenic Viewpoint. The viewpoint features a cluster of sea stacks on a broad, sandy beach where people congregate in their cars or stroll down to the water's edge for sunset.

Pounding surf is the soundtrack of the Central Coast
On our way north from Bandon to Yachats along the Central Coast, we stopped at Shore Acres State Park. It was one of those grey, overcast days when the mist envelops and softens everything, turning the park into a moody wonderland.
One trail hugs the edges of the sandstone cliffs; we followed it to the thunderous music of waves pummelling the rocks. Another leads down to a secluded cove, Simpson Beach, where we watched a man, twig in hand, leave a happy birthday message in the sand for his late mother. The park's treasures also include its gardens: one formal, the other Japanese. Both are small islands of serenity in a wild setting.
If Bandon is about sea stacks, Yachats is about pounding surf. At high tide, we visited Devils Churn at the Cape Perpetua Scenic Area just five kilometres south of Yachats. The narrow inlet suddenly and repeatedly flooded and then emptied, the waters violently churning as advertised, although we saw no sign of the devil.
Admittedly, he might have been busy that day at the Devil's Punch Bowl, a State Natural Area located 51 kilometres north of Yachats. Devil's Punch Bowl is best visited at low tide when you can walk into the large, open-air cavern and imagine the waters crashing in.
It was at Devil's Punch Bowl where two of us saw grey whales, our dreamy psychiatrist having wandered off to who-knows-where. (Amigas' futile rule No. 2: Let someone know before you roam away. Of course, the one person who needs this rule is the one who ignored it.)
One eagle-eyed tourist spotted the telltale spray from a whale, and then we watched as it came up for air. We observed for half an hour as several whales made frustratingly brief appearances.
Lighthouse-lovers also have some good choices in the Yachats area.
Twenty-four kilometres south of Yachats is one of Oregon's most iconic and popular sights: the Heceta Head lighthouse, which is open for occasional tours. Hint: Take photos of the lighthouse from the road where you can see it perched on the rocks in all its glory.
My favourite lighthouse, though, is Yaquina Head, 45 kilometres north of Yachats and originally called the Cape Foulweather Lighthouse. Maybe I liked it best because it appeared as a lonely sentinel or maybe because the surrounding headland was a carpet of flowers in July. Or possibly because, for the second time in one day, the whales made their fleeting presence known.

North Coast's iconic sights
We drove 217 kilometres farther north along Highway 101 to Ecola State Park, near Cannon Beach, where two amigas mutinied. They were not hiking one more trail; they would admire the rock formations from a picnic table at Ecola Point while a lone amiga could explore the beach. (Amigas' rule No. 3: Don't stop the "machine"—that would be me—from walking.)
Did my two travelling companions want to stroll to the iconic Haystack Rock after they rested? No. Not one more walk—unless, of course, it was down Hemlock Street, the main commercial drag, where shops and boutiques abound.
I conceded. The three amigas were back in action.

An adventure-loving couple takes a more luxurious route to celebrate their anniversary.
Bandon, Yachats and Cannon Beach make perfect bases for exploring the coast.
Mount Hood, Smith Rock and Crater Lake are high spots of the state's interior.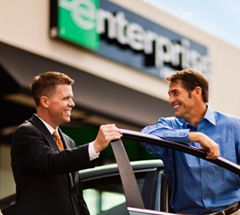 Start A Reservation
Enjoy fast and easy car rental bookings from Enterprise Rent-A-Car at one of our 7,200 branches in cities, airports and neighborhoods near you.
Reserve Now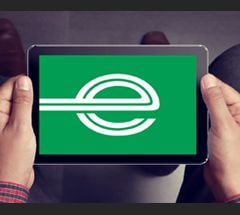 Email Offers
Don't miss an excuse to hit the road: our latest offers delivered to your inbox.
Sign Up